Software is a set of instructions that tell computers what to do. Computers are logical systems that solve a problem by systematic execution of a lot of small tasks. The physical hardware can be used by the software to perform its work using software to hardware interfaces. Software is only limited by its processing power, and with the advancements of technology, the processing power has been greatly enhanced. Software systems have seeped into every aspect of human life and this includes the school system. The software can be integrated such that every member of the school has access to it. Since the global pandemic, the general public has realized the potential of software in the education sector. Remote learning and such practices are becoming popular. The schools can integrate themselves with such technology to make the learning process more efficient and effective.
School software these days can handle a lot of tasks. The tasks include mundane and repetitive tasks like taking the student attendance to complicated admission management. There are many companies that make these types of software, and each school's requirements are quite a bit different. The school management can often get confused as to what such software is capable of and how it helps sectors of education. It can also cost a lot of money and time if the wrong software is chosen. However, if the right software is chosen, it helps reduce the difficulties of the teachers and administration staff. The right software implementation will help schools provide a world-class education to the school's pupils and improve the learning environment of the school. 
Questions to Ask Before Purchasing a School Management System
School systems take time to implement new methods inside them since they are often very big. People in these systems also go through difficulties when such a change occurs. Following are some questions school administrators should consider when trying to purchase a school management system.
Why do schools and colleges need management software?
Schools and colleges are an important part of human civilization because they carry out an important part of teaching essential skills to people. But for a good functioning school or a college, the administration tasks which are mostly repetitive but important work must be carried out efficiently. These include tasks like the admission process, student record management, inventory management, and similar processes. School software is enterprise-level software that can handle all such tasks. This is the reason why schools and colleges need school management software.
Does school ERP help manage the admission process?
School ERP software is as the name implies, an Enterprise resource planning software. It is designed to work with large amounts of data. The school ERP helps in helping with the inquiry of admission, collection of student forms, and storage of such information securely. It has options that cover any possible uncertainties in the admission process. The admission management system can assign individual classes and roll numbers for each student. The school ERP system can also schedule exam details and send such notifications to parents.
Can the school software be customized?
This is an important question to ask on the part of school management. Schools can sometimes have changes in rules and change in procedures. Such changes in procedures can be initiated by the government and as such might be mandatory to follow. The software must be able to integrate any flexibilities in procedures on the go. This must happen such that other real-time processes in the management system are not affected. Non-customizable school software can halt an important process the school may rely on when customization is required.
How is online school software better than desktop software?
Online school ERP software is certainly better than desktop software. The advantage of the software being online is that many staff can work at the same time. This feature is not available in desktop software, since it is limited by one machine. The online system connects many computers at once via the internet or the school's internal network. Manipulation of online software is also very difficult. This is because any changes to it are reflected in real-time. Every change in data can be traced back to the person who has done the change.
How does the software help in finance?
The school management software helps track all of the school's finances. It has many modules like accounts management, payroll management, and student fee management. Every transaction can be recorded and such records can be preserved in digital format. This also helps the environment as it encourages paperless record-keeping systems. The administration staff is only required for important tasks like record manipulation. Normally the software can take care of the finances with little human supervision. 
What are the major modules of school software?
This is one of the most important questions the school management must look into when purchasing school software. The software comes with many interconnected modules which function together, each of them having a separate function. The schools and colleges must check if the software has efficient modules for admission, fee management, and exam management. The software may have other modules which may handle transport, student hostels, and others that may be considered when the school budget is suited to it.
Can school access school software on mobile phones?
Yes, most school ERP software is accessible by mobile devices. They usually come with a mobile app where teachers, students, and parents can log-in with their credentials. They can use their mobile devices to communicate with the school system effectively. The work in the school can be flexibly completed by the administration staff and teachers with the help of this feature. Mobile phones also help parents of the students track their child's growth. Mobile devices are used to increase efficient parent-teacher relationships,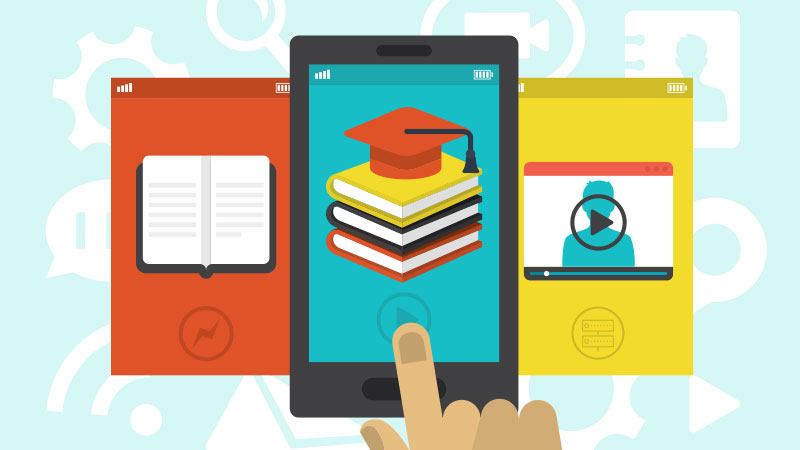 Whether school management software is secure and safe?
The school management software is protected at every stage of operation. The software is designed so that it can be used by everyone in the school system. This includes teachers, students, administration staff, and parents. It asks for the credentials of the user before letting them inside the system. Each type of user is only given access to their own panels. The software can be integrated with biometric security, so it can be made very secure and safe for all its users.
Is school ERP in the school's budget?
Each school or educational institution's requirements are different and hence they should choose the software for their schools carefully. That being said, there are many kinds of software that are cheap but do not deliver the functionalities as they promise. There are also software systems that are heavily priced but contain many modules which the school may consider unnecessary. Some school software is charged a yearly fee and others are charged monthly. Some are charged as per the module requirement. Therefore, a school needs to consider all such options before choosing a particular software. 
Is school management software quick to be implemented?
Schools have to go through many tasks daily, some being repetitive and others sudden and uncertain. School management software must handle both types of tasks fast. This is because every task is associated with everyone in the school system. Any delay is very unfavorable to the school system and tasks pile up if such a situation occurs. Since all teachers are not tech-friendly, a software that is quick and easy to use must be chosen by the school administration.
Can you host the application in a cloud platform?
Yes. there is no need for any extra hardware to be installed. The software can be hosted on the cloud in a secure yet efficient way. Cloud also makes it easy for the software to communicate with other networks that are integrated into the school system. Data backup and security issues are further reduced when the software can run on cloud-based services. This proves to be a huge advantage to the school system.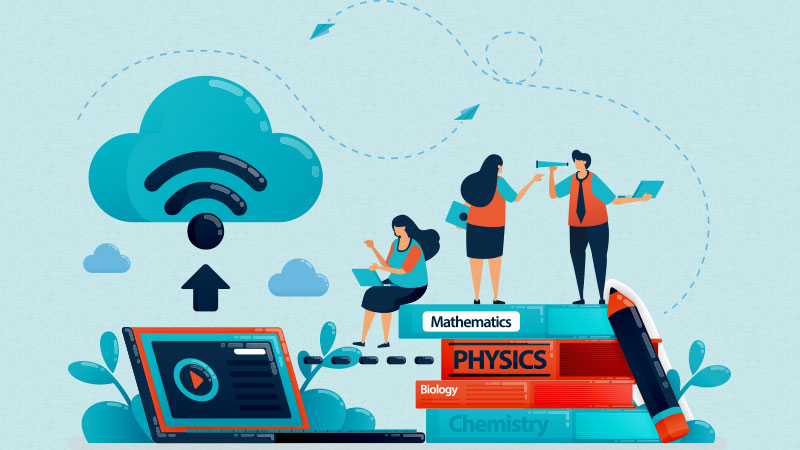 Conclusion
School management software can take a lot of workload off of teachers and school staff. They can help parent-teacher relationships, and help students learn faster. But before buying such software, it is important to know all aspects of the software and how it functions. JibuSMS is one of the best school management system in Kenya. It has features that even make it suitable for the multi-school level. Apart from being affordable, it also takes care of essential tasks like admission management, staff management, and finance management. It has extra features like transport management, hostel management, and Microsoft Azure IoT integration.
Top 10 Questions Before Purchasing a School Software In 2021